Copic markers are made to last and have been refillable since the launch in 1987. Copic Ink features an upgraded design for an improved refill experience, the long nozzle allows for quick and precise refills and is also optimal for creating alcohol ink art. The translucent bottle makes it easier to measure and control the quantity used.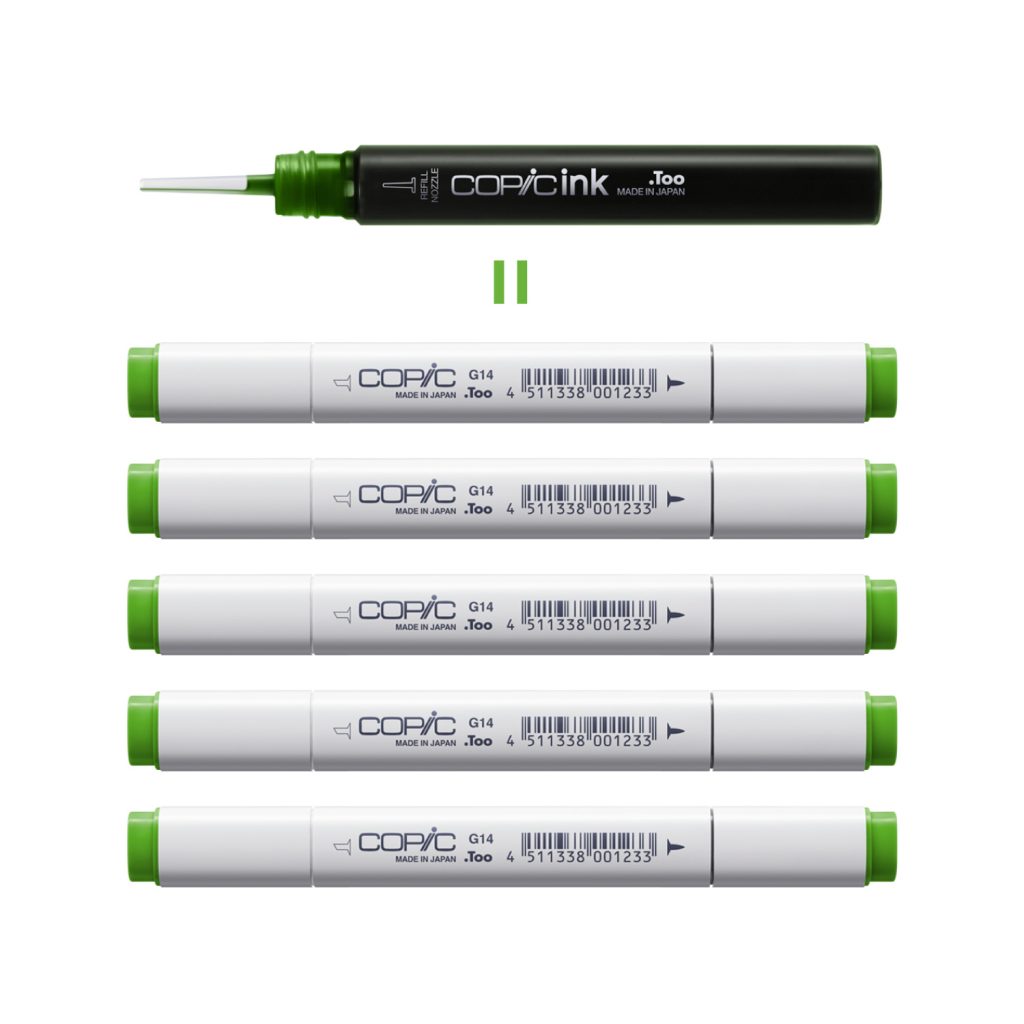 The expertly formulated inks are of highest grade dye-based inks, low odour, water-free and quick drying. Can be used for airbrush work and classic sketching and drawing with pen and brushes.
Each Copic Ink refills x9 Copic Ciao, x7 Copic Sketch and x5 Copic Classic which reduces waste and makes the use more economical. Please always recycle the cap and bottle (check local guidelines).