Copic Mulitiliners are sketching and drawing pens that allow incredible precision and detail. The pigment-based ink is water and alcohol resistant and ideal to use with Copic markers.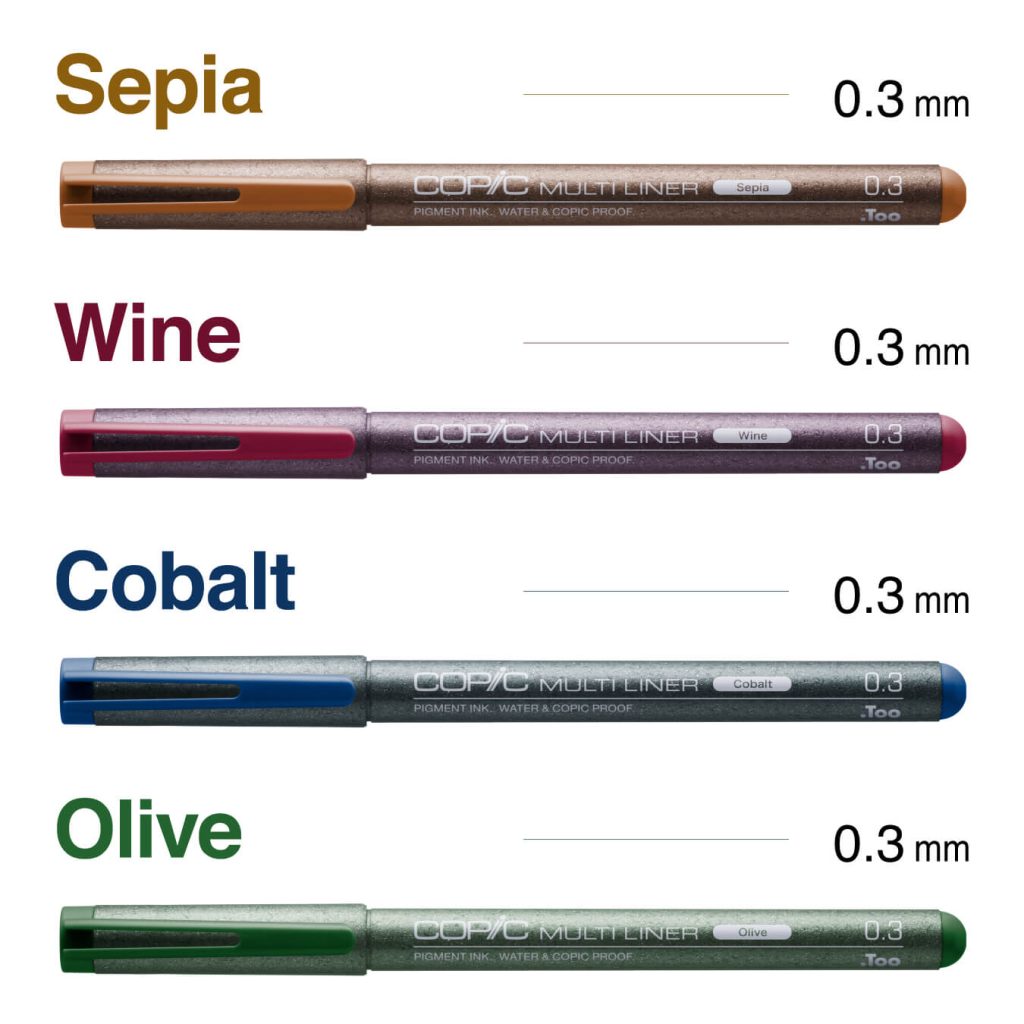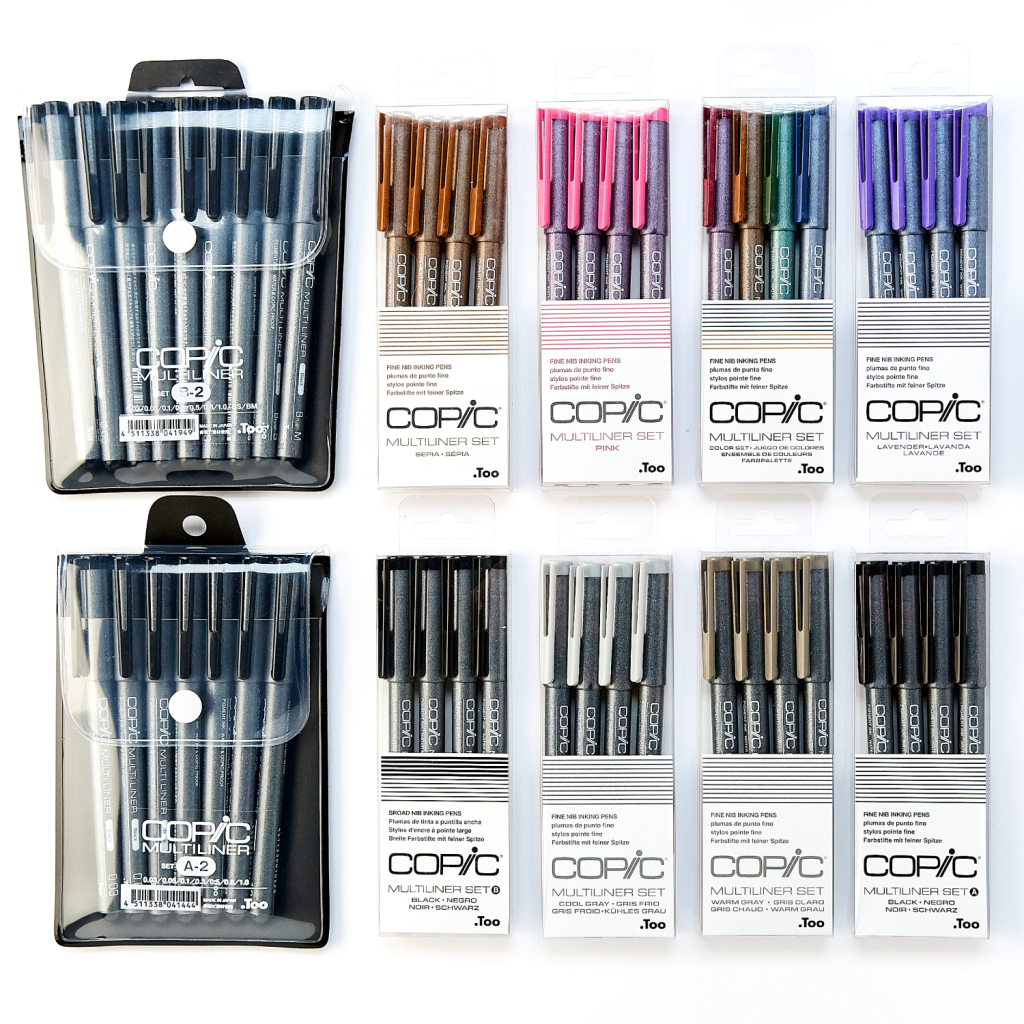 The ink will not blur or fade and the flow is consistent making it ideal for all types of sketching and illustration. Available in a variety of colours and sizes, from the ultrafine 0.03mm to 1.0mm and in Brush style (BS and BM).
Copic also carries more specialised pens such as Copic Multiliner SP, a durable aluminium pen with replaceable nibs and ink cartridges. Copic drawing pen has an in use feel of a classic fountain or dip pen and is ideal for drawing manga manuscripts, illustration and writing.