Copic Sketch is the ultimate flexible graphic marker, the double ended iconic design features a flexible Super Brush nib as well as a chiselled Medium Broad nib great for expressive strokes, building up tone, blending colours, shading, finer details and lines, and large streak free coverage.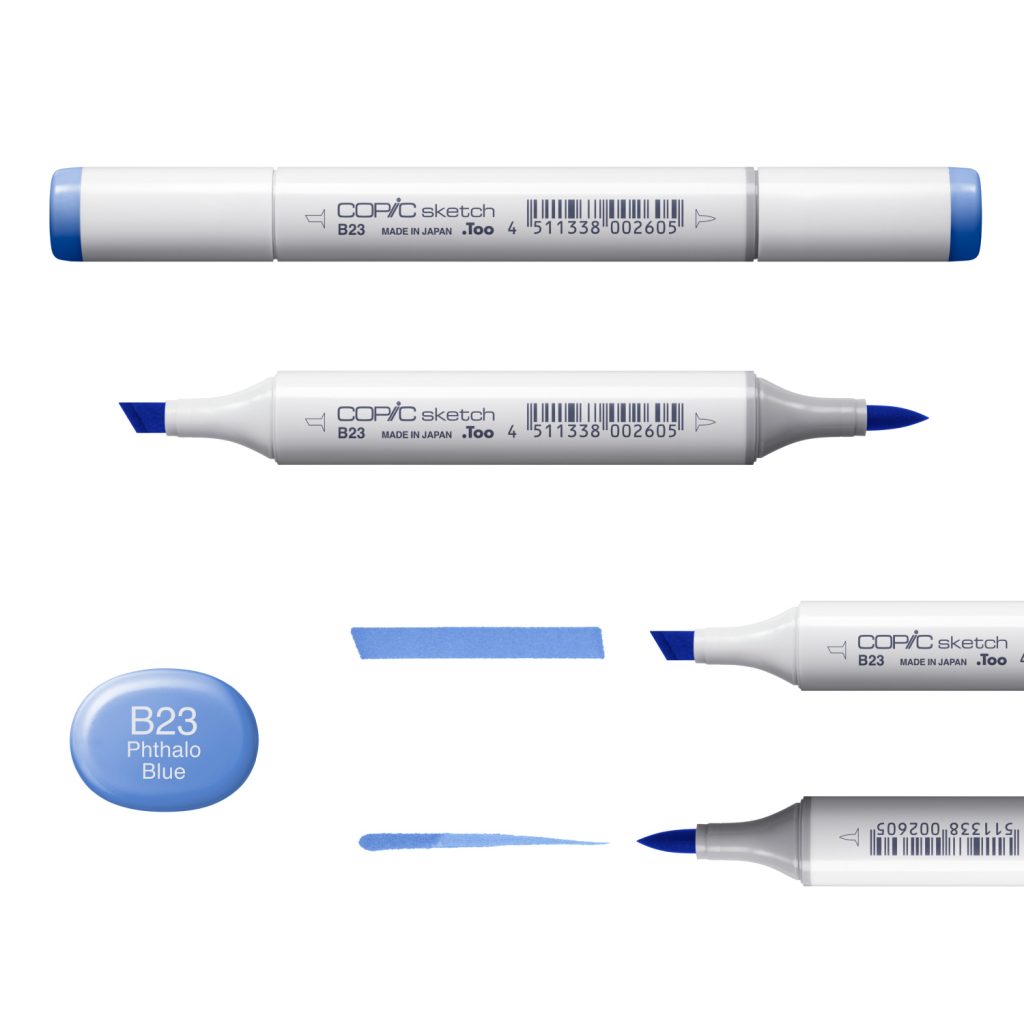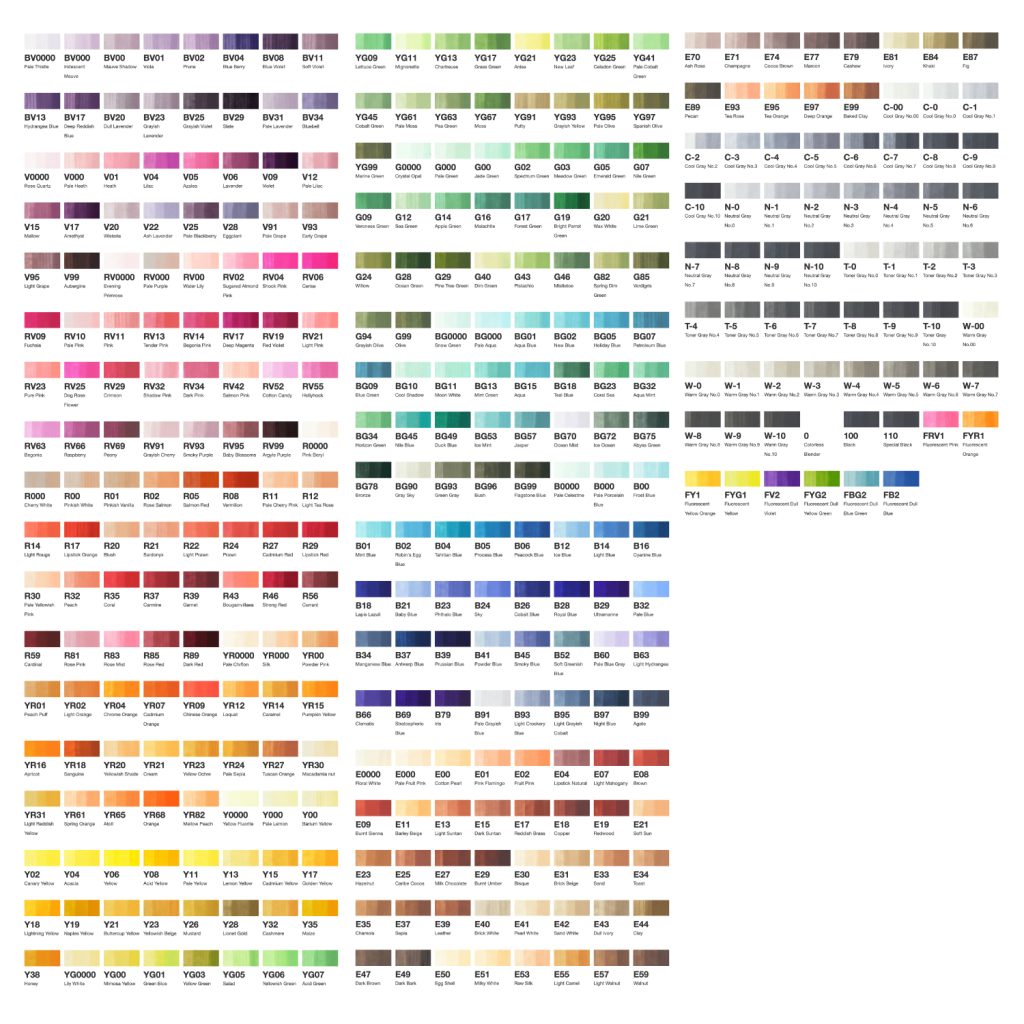 Colour codes and names can be found on both end caps, designed to be displayed with easy navigation and to help plan the perfect blends and colour schemes. The Copic bestseller worldwide and particularly popular in various fields of design and illustration. Available in 358 colours.
Durable, refillable and featuring replaceable nibs, you only need to buy Copic markers once.